Summer Extended Hours
An invitation to all those interested to appreciate the majestic beauty of the Rotunda of Mosta and the Mosta World War II Shelter late at night, even after a relaxing day at the beach. You will also have the opportunity to admire the Mosta Dome with the new external lightning design, designed by Mr Franck Franjou. This is an exceptional opportunity of architectural heritage which should not be missed!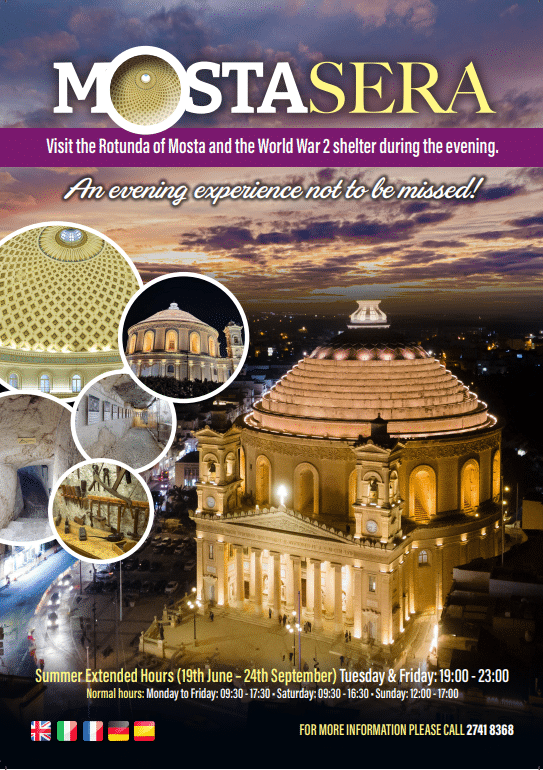 Our summer extended hours are going to be between 20th June and 22nd September, every Tuesday and Friday from 19:00 to 23:00.